Reasons to Buy a House in the Winter
Posted by Monica Neglio on Wednesday, January 30, 2019 at 9:27 AM
By Monica Neglio / January 30, 2019
Comment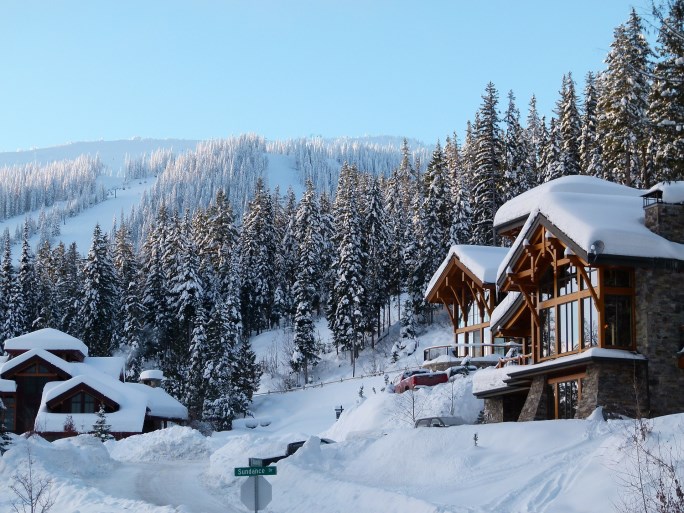 Reasons to Buy a House in the Winter
We've all heard that spring and summer is "the" time to buy. Spring and summer months generally have more active listings than in the winter. If you live in an area with real winters, you know- the types with snow on the ground for weeks or even months, then your real estate market probably feels it even more. I can tell you that here in the Northern Idaho/ Coeur d'Alene market that is true! But that doesn't mean it isn't a good time to buy. Here are five benefits to buying in the winter.
1. Fewer Buyers = Less Competition
A good amount of people hold off during the winter and aren't willing to move when it's literally freezing outside. If you can handle it, take advantage of it! Avoid the bidding wars. Less competition means less offers and that makes your offer more appealing.
There won't be as much inventory available but don't let that discourage you. You only need to find the one for you. With so many buyers waiting for spring, you'll still find less competition even with the lower inventory of homes.
2. Let's Make a Deal!
Seller could be moving for a new job or …. well, the list of personal reasons to move is endless. You never know what the seller is dealing with but it's likely they aren't loving the idea of a move in the winter either. THIS makes winter a good time to buy because a motivated sellers make deals! And a quick caveat: You're offer should still be reasonable. You don't want to offend the seller and start negotiations off on the wrong foot. Work with your real estate agent to build a good negotiation plan.
3. Put That Home to the Test
Buying in the winter allows you to see exactly how well this home does in the freezing elements. Winter tends to be harshest on the house so it is a good time to evaluate and find potential issues. Does the furnace sufficiently heat the house? Is there a cold draft from that window that is not longer sealed correctly? Is the driveway impossible to get up? Melted snow on specific parts of the roof? This could be an indicator of poor insulation. Next, ask yourself if these can be remedied. If they can, be sure to discuss with your agent! It might be helpful in negotiations.
4. The Ripple Affect
When the winter slowdown hits, it takes it effects on all faucets of the industry. During busy season your mortgage broker might be booked out for weeks but this isn't the case in winter. You might be able to close on your new home faster! Just keep in mind the holidays when planning your closing.
What most of us dread about buying a home in the winter is the actual move. Movers are going to be less busy as well, which means easier scheduling. You might even be able to negotiate the price down! You won't know unless ask
5. Tax Savings $$
Buying your first home? Well do it before the end of the year to take advantage of the tax deductions! You'll want to talk to a tax professional as local laws are different but you could potentially deduct mortgage interest, taxes, and points. First time home buyers checkout my 8 Steps to Buying Your First Home.
Don't let winter deter you from finding your next home!
Looking for a home in North Idaho? Check out new listings here. Some of the areas I cover are Coeur d'Alene, Hayden, Post Falls, Sandpoint, Rathdrum & Athol.
Monica Neglio
Realtor®
Associated Brokers- Legacy Land Group
Phone: (208)502-0906